MOTHER COURAGE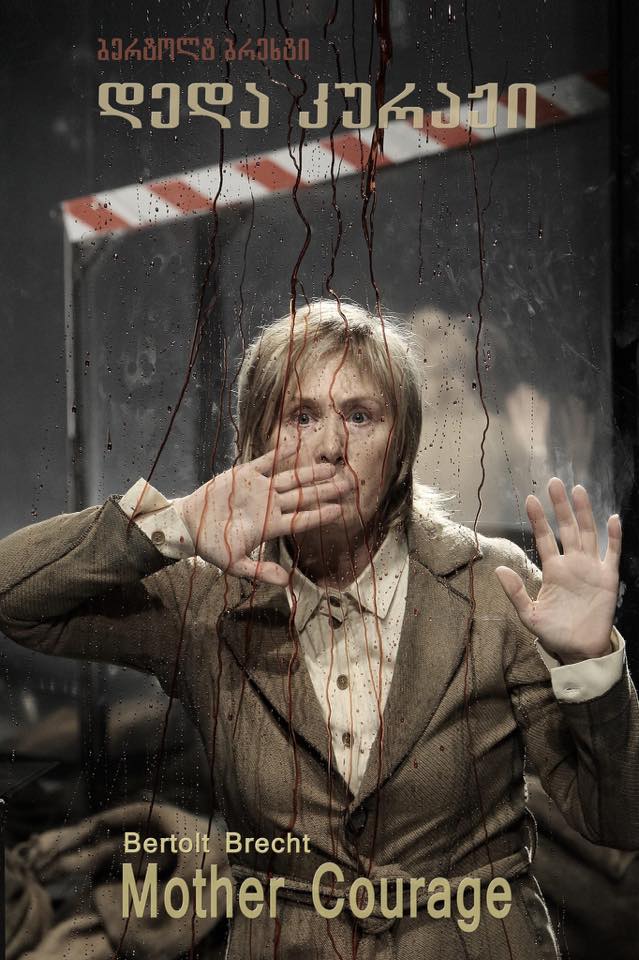 Bertholt Brecht
MOTHER COURAGE
Translated by Manana Antadze
Director - George Sikharulidze
Designer - Theo Kukhianidze
Musician head of the band - Giorgi Khositashvili
Choreographer - Theo Koiava
Cast: Gia Abesalashvili. Makho Abuladze, Eka Andronikashvili, Paata Baratashvili, Nineli Chankvetadze, Ilia Cheishvili, Ana Maria Gurgenishvili, Temo Gvalia, Zaza Mikashavidze, Beka Jumutia, Gagi Shengelia, Giorgi Khositashvili
Saba Abashidze, Ana Bandzeladze, Ana Berelashvili, Giorgi Giorgadze, Anano Lomidze, Irakli Kereselidze, Elisabed Rukhadze, Konstantine Fotskhverashvili, Don Luka Khimshiashvili
About the Performance:
Brecht's political drama is based on was thematic. Who needs war?! Everyone, war is business, it is the best way to express aggression. That is the reason why we are always at war.
The play takes place in "Modern Museum of War" where exponents come to life.
Live music, played by actors and Brecht's characteristic songs make the play special.
Running Time: 100 min
/No interval/
Premiered: 25.09.2018