For Real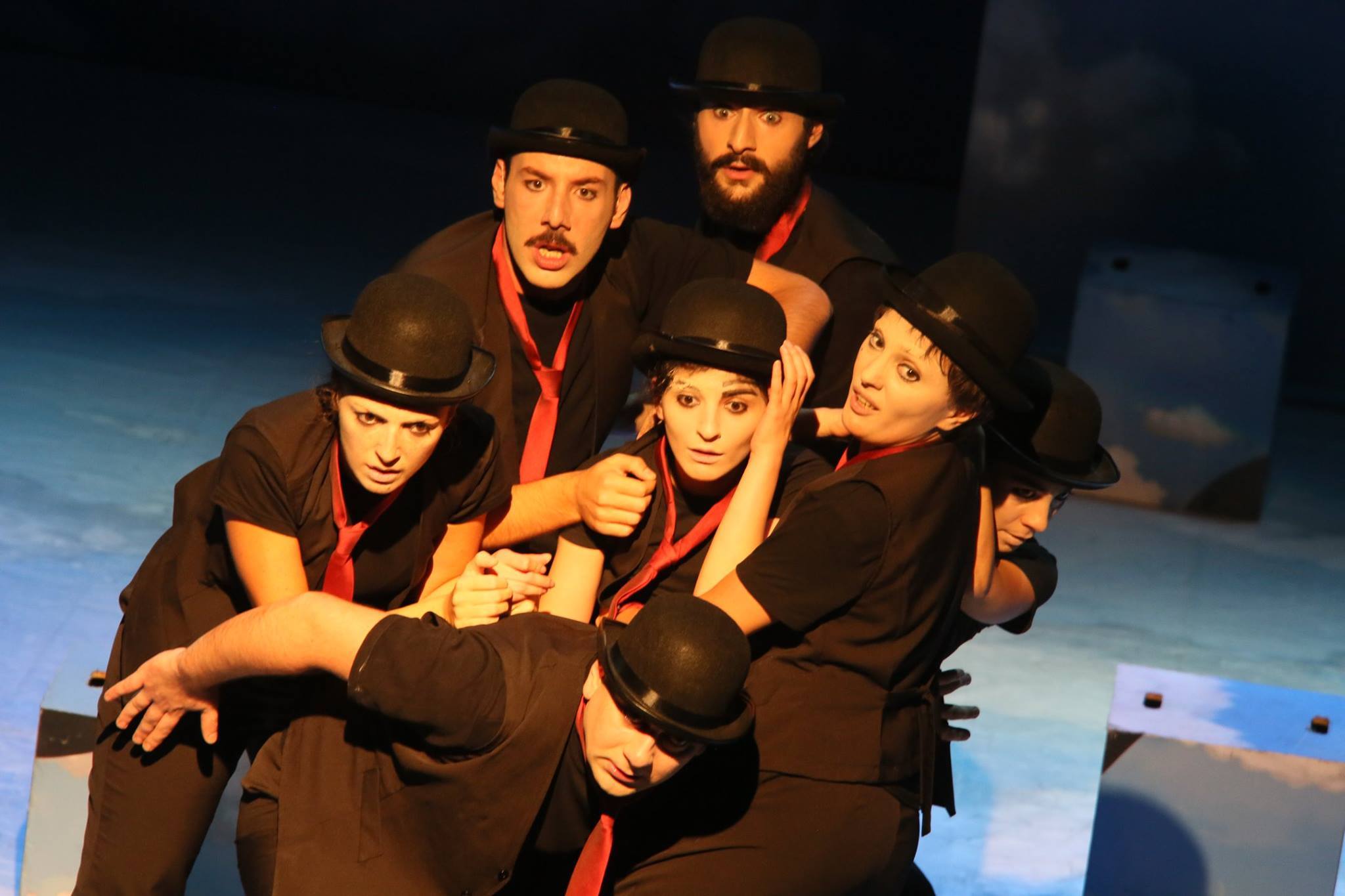 Kato Javakhishvili, Nino Sadghobelashvili, Manana Menabde
For Real
Director: Manana Menabde
Artist: Mamuka Tkeshelashvili
Music by Dato Tavadze, Manana Menabde
Choreographer: Muro Gagoshidze
Video-imaging: Giorgi Khositashvili
Technical Director: Tamar Sesiashvili
Cast: Tamar Bziava, Irina Giunashvili, Ana Matuashvili, Tsotne Metonidze, Salome Mikadze, Kakhaber Shartava, Nika Chkhaidze, Ilia Cheishvili
The concept of the play is recited by the language close to parable, in the fairy tale aesthetics, putting in pictures the human fortunes as adestiny of the mankind. This is the story of the perpetual yearning for perfection, for the power…and a struggle with passion and sin, our resistance to constant lying to ourselves - Gloria Mundi (the glory of the world) in eventual fall.
Design of the play is laconic, neat and made in conceptual resolution. Essentially it is based on conventionality, where the only real thing is an apple, a symbol of life. The scenic solution, the acting physics and the concept help to open up the main idea of the story, while the conceptual objectives already are on the stage: phrases, texts, monologues, choreography, audio and video material that depict the art as a pure artistic gesture.
The main concept of the play - the abstract understanding of the idea offers a peculiar perception of reality, the non- corresponding reality that generate irony and grotesque that explicates the abstractive noetic of the play.
Running time: 100 min
/no interval/
Premiered: 28.04.2017