Can't Pay?! Won't Pay!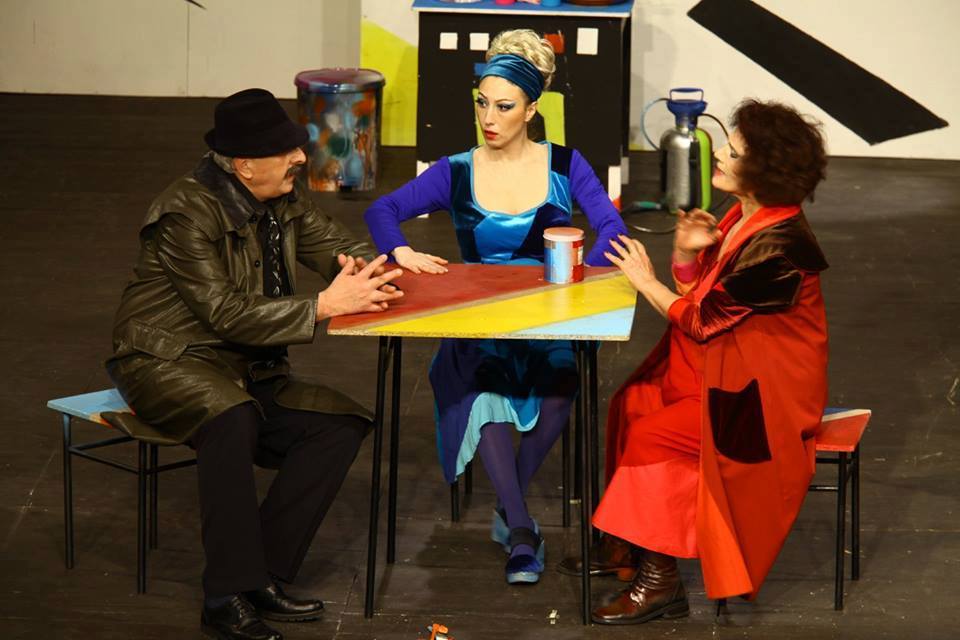 Dario Fo

Can't Pay?! Won't Pay!

Political Satire

Translate into Georgian by Maia Japaridze

Director: Michele Panella
Designer: Simon Machabeli
Dramaturg: Manana Antadze
Assistant to director: EleneMonaselidze


Cast: TemoGvalia, MziaArabuli, NikaTserediani, Eka Andronikashvili, GiaAbesalashvili, Guga Kakhiani

Extracts from Operas by Giuseppe Verdi, Giacomo Puccini, Gioachino Rossini, Gaetano Donizetti are aaranged by Michele Panella and Giorgi Khositashvili

The Production is presented with the support of Ministry of Culture and Monument Protection of Georgia, Tbilisi Centre of Culture events, embassy of Italy in Tbilisi and Culture association TRI BOO, Florence

About the Perfomance:

"Can't Pay? Won't Pay!" is regarded as Dario Fo's best known play internationally which has been performed in 35 countries around the world. It is a comedy about consumer backlash against high prices. Set in Milan the play centers on a spontaneous demonstration by housewives against rising prices at the local supermarket. This is a very funny physical farce where Antonia tries to hide the fact that she smuggled food out of a supermarket during a food riot from her husband Giovani by forcing her friend Margherita to feign pregnancy. In the ensuing complications, which includes the appearance of a buffoonish police detectives, grave man, the Pope, politician, director of fabric and others this energetic social farce presents some serious social and political themes that make us understand that the crisis in the quality of life itself must be adequately addressed not only to ruling institutions but to each of us and to our responsibility to be involved in social life in the pursuit of happiness, liberty and better living.
Running time: 90 min
/No interval/
Premiered: 30.09.2016